Anti-Bacterial Multi-surface Cleaners / 99.99% kill rates in under 1 minute
Food contact areas

FADS is both a sanitiser and mild degreaser combined in one product. It is ideal for use in all food preperation and contact areas providing highly effective kill rates against a wide range of bacteria.
Up to 24 hour protection is provided having a contact time of 30 seconds
With it's excellent cleaning abilities food residues, animal fats, grease, dirt and grime are safely eliminated. Food safe and non-tainting the sources of malodour are also effectively removed.
Fads sanitation & cleaning characteristics are the perfect solution in providing extremely high levels of hygiene control in all food related areas and environments.
Healthcare environments

BACTICLENZ is a multi-purpose sanitising and hard surface cleaner which is Safe to use on most hard surfaces.
It is a highly effective cleaner and sanitiser combined with a pleasant perfume. BACTICLENZ removes body fats, dirt and grime and is ideal for controlling bacteria on surfaces that are in regular contact with hands and skin.
24 hour protection is provided having a contact time of 1 minute.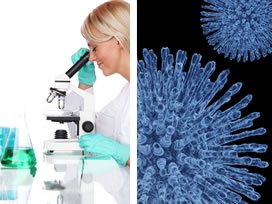 Analytical tests
Independant lab tests for the evaluation of bactericidal and fungicidal activity were carried out recently on top products Fads & Bacticlenz which are Certified to BS EN13697 – Salmonella typ.., Escherichia coli, E coli 0157.., Listeria mon.., Staphylococcus aur.., Pseudomonas aer.., Enterococcus hir.., mrsa
UKCPI – Green Cleaning
Sustainable Cleaning For Professionals › As part of leading Trade Association 'The UK Cleaning Products Industry Association' (UKCPI) is the Guidance to help buyers and users of professional cleaning products to clean sustainably as well as safely. This guidance was developed in collaboration with DEFRA and the UK Chemicals Stakeholder Forum by a joint task force with sister trade association BACS (British Association for Chemical Specialities).

Minimise the environmental impacts that arise during your cleaning operations. Reduce your consumption of product, packaging and energy by buying effective products and using them efficiently to minimise wastage and disposal to landfill. • Define what task the cleaning products will be used for and buy products which deliver the required performance. • Analyse and reduce rework rates. First time cleaning is essential to minimise waste, particularly in energy intensive operations such as machine dishwashing. • Favour more concentrated products, where applicable. • Dilute and use products according to the manufacturer's instructions using accurate dosing systems where appropriate. • Service cleaning equipment regularly, particularly critical items such as dosing pumps for automated machines. • Train staff, for example using BICSc courses. Offer instructions in a choice of languages where appropriate.